Article Entry
17 Jun 2011
Comments:0
Added by USGIF Category: Daily Intelligence Brief, Friday's Food for Thought, General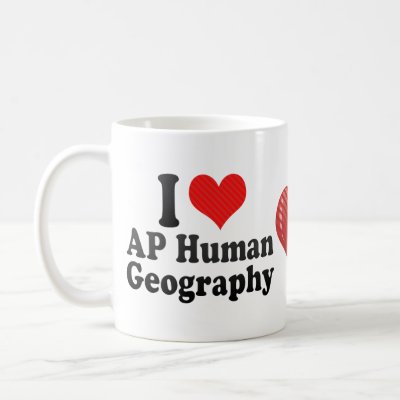 Welcome to the Friday's Food for Thought post from got geoint? Earlier this week, USGIF member companies Booz Allen Hamilton and ITT Visual Information Solutions hosted a highly compelling seminar titled "Starting your Human Geography Analysis Project with Public Data and ENVI." And Letitia Long, NGA Director, highlighted at GEOINT 2011 her vision for human geography, which is all about focusing on population trends and cultural insights. So, we thought a great theme for this week's FFFT post would be all about the human aspect of geography, which is becoming more and more relevant in today's ever-changing and turbulent world. On a separate note, it's not too late to start thinking about the USGIF Awards Program – Deadline is August 19!
So What is Human Geography?
Human geography is one of the two major sub-fields of the discipline of geography. Human geography is the study of human use and understanding of the world, the spatial differentiation and organisation of human activity and its interrelationships with the physical environment. Human geography differs from physical geography mainly in that it has a greater focus on studying human activities and is more receptive to qualitative research methodologies. Broadly speaking, human geography is a social science discipline, while physical geography is an earth science. Human geography is concerned with the study of spatial patterns of interactions between human beings and their physical environment. Read more from Wikipedia here.
Thomas Jefferson's Army Was All About 'Human Terrain'
At the birth of our great nation, Thomas Jefferson brought a vision of the military to life — which was all about creating "multipurpose army," designed for a wide variety of functions that go beyond combat. This is according to a recent NY Times Op-Ed by Dominic Tierney, an assistant professor of political science at Swarthmore College and the author of "How We Fight: Crusades, Quagmires and the American Way of War." These soldiers focused on what we now call 'Human Terrain" by focusing on localized populations (well, it was our own population). Jefferson's army actually delivered mail on the frontier helped administer justice, provided medical care and offered relief to the destitute. It was an Army with a mission to build and not destroy. Read more in this post about Human Terrain today and how NGA Director Letitia Long's GEOINT 2010 keynote specifically addressed this concept. Be sure to check out out the full got geoint? post here.
Human Geography — A Radical New Journal
Are you so well-versed in human geography you would like to share your knowledge and insights with the world? There's a new journal dedicated exclusively to human geography and they are looking for contributed articles. Called Human Geography – A Radical New Journal, it is broadly conceived to cover topics ranging from geopolitics, through cultural and economic issues, to political ecology. The vision for the publication is that it will be a well-written, critical, intellectual journal, not full of empirical detail, and not encumbered by too many citations, a journal that can be read in its entirety. If this is of interest, you can check out more here.
What Does It Mean to Be Human?
What does it mean to be human? And can science illuminate the answers? In 2008, a panel of scientists at the World Science Festival tied to answer this question. And, here are their insights:
Marvin Minsky, artificial intelligence pioneer: We do something other species can't: We remember. We have cultures, ways of transmitting information.
Daniel Dennett, cognitive scientist: We are the first species that represents our reasons, and can reason with each other. "The planet has grown a nervous system," he said.
Renee Reijo Pera, embryologist: We're uniquely human from the moment that egg and sperm fuse. A "human program" begins before the brain even begins to form.
Patricia Churchland, neuroethicist: The structure of how the human brain is arranged intrigues me. Are there unique brain structures? As far as we can understand, it's our size that is unique. What we don't find are other unique structures. There may be certain types of human-specific cells — but as for what that means, we don't know. It's important not only to focus on us, to compare our biology and behavior to other animals.
Jim Gates, physicist: We are blessed with the ability to know our mother. We are conscious of more than our selves. And just as a child sees a mother, the species' vision clears and sees mother universe. We are getting glimmers of how we are related to space and time. We can ask, what am I? What is this place? And how am I related to it?
Pretty cool, huh? Check out more from Wired here.
More Human Than Human – White Zombie
Did we ever mention that the editorial team of got geoint? has very eclectic tastes when it comes to music? Well, at the very minimum, we take a holistic approach to determining the ideal song for each FFFT post — meaning we post songs from every genre of music. This week, we are diving into industrial metal with White Zombie's 1995 hit "More Human Than Human." Be prepared to do some head banging and happy Friday!
Tags: Friday's Food for Thought, got geoint?, Human Geography, Human Terrain, More Human Than Human, United States Geospatial Intelligence Foundation, USGIF, White Zombie