Article Entry
15 Sep 2011
Comments:0
Added by USGIF Category: Daily Intelligence Brief, General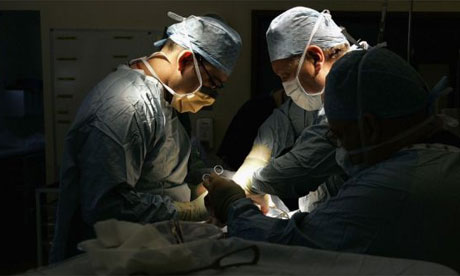 Every so often we like to showcase human-interest stories about how GEOINT-related technologies can be used in everyday life-saving situations. For someone in need of an organ, the process of actually receiving a donated organ can be long and cumbersome. More important, a recipient needs to be pretty much "on call" at all times in case a life-saving organ becomes available. Two weeks ago, David Simon was in need of a liver and nearly missed his window of opportunity when he was unreachable on Labor Day Weekend. Thankfully the combination of GPS and some very caring people came to his rescue.
When St. Louis University Post-Transplant Team Coordinator Donna Kirkpatrick learned that the Simons were in Osage Beach (a lake-side town in Missouri) but couldn't find an address, she immediately contacted emergency dispatchers who used a GPS tracker and found David Simon in time to rush him to the hospital.
Talk about using GEOINT to save lives. Check out a video interview with David Simon here.
Tags: David Simon and Liver Transplant, GEOINT, GEOINT saves lives, geospatial intelligence, GPS, GPS and life saving, GPS and liver transplant