Article Entry
19 Mar 2012
Comments:0
Added by USGIF Category: Daily Intelligence Brief, General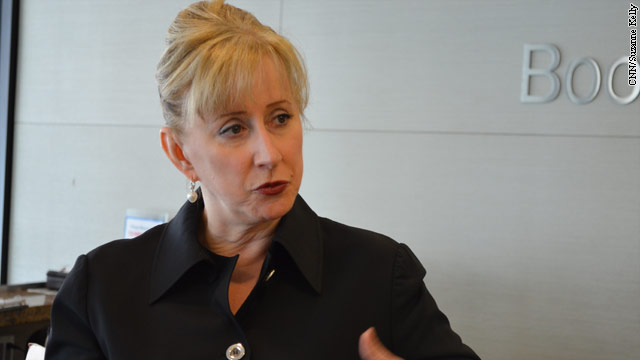 Welcome to the Monday Morning News Kick Off post from got geoint? With the glory of St Patrick's Day — and the unbelievably warm weather this weekend — behind us, it is time to focus on our professional lives. And, as we always say, knowledge is power, and you can arm yourself with all the wisdom you need to kick start the work week with our MMNKO post. Fire up that second round of coffee and read on. Happy Monday!
GeoEye Expects Steady NGA Funding for New Satellite
GeoEye fully expects to receive a $111 million payment from its principal U.S. government customer by June under the terms of a contract calling for the government to share the costs of the company's high-resolution GeoEye-2 optical Earth observation satellite.
Intelligence Goes Private: The Case File on Joan Dempsey
CNN has been showcasing intelligence community leaders recently. Here's a profile of USGIF board member Joan Dempsey.
DARPA Director Regina Dugan Leaves Defense Department For Google
GEOINT 2009 keynote speaker Regina Dugan is leaving DARPA to join Google.
DARPA Seeks Fleet of Disposable Spy Satellites
DARPA's Space Enabled Effects for Military Engagements (SeeMe) program would allow small squads and individual teams to receive imagery of the surrounding terrain directly from a small satellite at the press of a button.
Pentagon Budget Secures Major Strategic Win For Lockheed
AOL Defense article on how Lockheed made out in the Obama Administration's reordering of Pentagon priorities.
Four Companies to Help U.S. Intelligence Analysts Determine the Locations of Photos and Video
Military & Aerospace Electronics' feature on four members of industry supporting the Intelligence Advanced Research Projects Agency's Finder Program.
Cloud Will Change Intelligence Community's Business Model
Cloud computing has the power to change the way the federal intelligence community manages information technology, according to a recent INSA report.
TerraGo Introduces Unprecedented Geospatial Collaboration Capabilities with v.6 Software
USGIF member company TerraGo Technologies, a provider of widely adopted geospatial collaboration software solutions, has introduced significant new capabilities with its new v.6 software release.
New Atlas App Invites Children to Take the World for a Spin
The Barefoot World Atlas app launched this weekend, invites children everywhere to take the world for a spin (provided they have access to an iPad, that is).
Tags: Barefoot World Atlas, Cloud Computing and the Intelligence Community, DARPA, DARPA and Dugan, Dugan Leaves DARPA, GeoEye and EnhancedView, GeoEye and NGA funding, IARPA, Joan Dempsey, Lockheed and Pentagon Budget, TerraGo, TerraGo v6