Article Entry
25 Oct 2010
Comments:0
Added by USGIF Category: Daily Intelligence Brief, General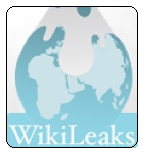 Welcome to the Monday Morning News Kick Off from got geoint? In one week, the editorial staff of got geoint? will be pulling into New Orleans to kick off GEOINT 2010. Yes that is correct. In seven days, we will be covering the premier event for the GEOINT community. And once again, USGIF is delivering top notch speakers, unparalleled networking opportunities, as well as the latest in GEOINT tech innovations. Are we excited about GEOINT 2010? Ahhh…yeah! Before you all hop on that plane to New Orleans, please be sure to stay tuned for news all week on got geoint? And of course, here's our MMNKO post. Happy Monday!
Wikileaks Reveals The Biggest Classified Data Breach In History
Wikileaks, as promised, just spilled the Pentagon's digital guts again. In the biggest document dump in Wikileaks' short history and possibly the biggest breach of classified data ever, the whistle-blower organization has posted 391,832 classified Iraq War documents on its website. Practically every major news organization in the world has been given 10 weeks of access to the documents prior to their release. But as in the case of Wikileaks' massive Afghanistan document release, the site isn't depending on the media to publicize the documents. Instead, a site it's calling "Diary Dig" gives users access to a searchable database of every incident in the last six years of the war by period or region. Read the full Forbes blog post here.
Are We Ready for New Form of Terror?
Members of the Obama administration, such as Michael Leiter, director of the National Counter Terrorism Center, have been using every public opportunity in recent weeks to tell the nation that the threat from al Qaeda has changed. Not that Leiter needs me to validate his conclusions, but he's right. Now huddled in the tribal regions of Pakistan, the organization that attacked us on 9/11, al Qaeda main, has been roughly handled. Because of the actions of two successive administrations, much of this enemy's senior leadership had been captured or killed — recently, more the latter than the former. What remains of that leadership spends a lot of its waking moments worried about ensuring its own survival rather than threatening ours. Read the full CNN Opinion piece by Michael V. Hayden here.
U.S. Seeks Wider CIA Role
The U.S. is pushing to expand a secret CIA effort to help Pakistan target militants in their havens near the Afghan border, according to senior officials, as the White House seeks new ways to prod Islamabad into more aggressive action against groups allied with al Qaeda. The push comes as relations between Washington and Islamabad have soured over U.S. impatience with the slow pace of Pakistani strikes against militants who routinely attack U.S.-led troops in Afghanistan. President Barack Obama has said he will begin to withdraw troops from Afghanistan in July, increasing the urgency to show progress in the nine-year war against the Taliban. The U.S. asked Pakistan in recent weeks to allow additional Central Intelligence Agency officers and special operations military trainers to enter the country as part of Washington's efforts to intensify pressure on militants. Read the full WSJ blog post here.
China Unveils Mapping Service Similar To Google Earth
China has unveiled its own version of an online mapping service to compete with Google Earth's popular satellite mapping service. "Map World" was unveiled by the State Bureau of Surveying and Mapping on Thursday. Google and China have been battling since last year, when a serious hacking attack prompted Google to ultimately withdraw its search service from the mainland. Google has not yet applied for a Web mapping license in China, but its mapping service is accessible from computers on the mainland. Read the full RedOrbit post here.
Google: 244,00 Germans say 'No' to Street View
Internet giant Google says more than 244,000 Germans have asked that their homes be made unrecognizable in its Street View program, scheduled to launch in Germany next month. Google estimates the requests amount to about 3 percent of the population of Germany's 20 largest cities, images of which are to go online as part of the company's mapping program. Article Controls. German authorities demanded that Google allow citizens to request the homes not be pictured in Street View, insisting that posting images of private residences on the Internet violated individual privacy. Read the full AP article here.
CACI to Acquire TechniGraphics
CACI International Inc. has signed a definitive agreement to acquire TechniGraphics Inc., expanding its geospatial intelligence capabilities. Acquisition details weren't immediately available in the CACI news release but closing was expected by Nov. 1. TechniGraphics, Inc., a company with headquarters in Ohio, is a leading provider of imagery and geospatial services, including digital maps, to the U.S. intelligence community. Its products form the basis for intelligence analysis, military operational planning, disaster relief planning and operations and other mapping requirements. Read the full UPI article here.
Deltek Announces Expanded Version of govWin.com to Deliver New Features and Content to Help Government Contractors Win More Business
Deltek, Inc. announced last week the launch of its enhanced govWin network including rich industry content from Deltek's recent acquisition of INPUT and unique capabilities that improve how government contractors find partners, develop teams, and win new business. govWin now features a first-of-its-kind supplier verification system that quickly identifies the most qualified teaming partners in the network and delivers a complete supplier audit trail to automate compliance activities for contractors that leverage the govWin network. Read the full press release here.
NGA School Cases its Colors
The School of Geospatial-Intelligence made an official goodbye to the only home its known Oct. 15, as it performed a casing of colors inside the Heitmann Auditorium in Bldg. 214 at Fort Belvoir. The school and its flag will move to the new, state-of-the-art National Geospatial-Intelligence Agency at NGA Campus East next year. The history of the school dates back to 1918 when the School of Surveying, Map Reproduction and Ranging was founded. A presidential directive in 1972 later established the Defense Mapping Agency, which consisted of an academic department of the U.S. Army Engineer School at Fort Belvoir. Read the full InsideNova post here.
Tags: CACI and TechniGraphics, China's Map World, GEOINT 2010, Germans and Street View, govWin, Hayden and CIA, Intelligence Community, Map World and China, Map World and Google Earth, Michael V. Hayden, National Geospatial Intelligence Agency, NGA, Street View, TechniGraphics, Wider CIA role in Pakistan, WikiLeaks, Wikileaks and classified breach