Article Entry
13 Apr 2010
Comments:0
Added by USGIF Category: Daily Intelligence Brief, General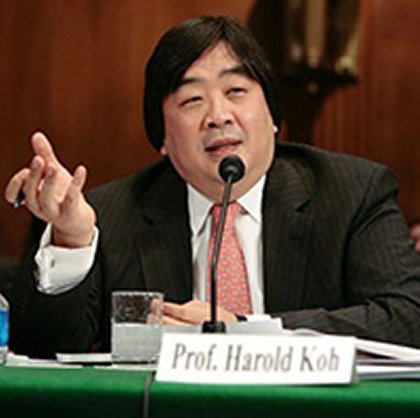 Although the concept of using unmanned drones to attack terrorism suspects in Pakistan came about during the Bush era, the Obama administration has continued these efforts and made it a centerpiece for national security policy. While the use of unmanned drones has been controversial, where many criticize these efforts as being illegal assassinations, or "unlawful extrajudicial killing," one State Department legal adviser — who was a unflinching Bush critic — came out with a speech that robustly defend these efforts. In a speech to the before the American Society of International law, Harold Koh cited domestic and international law as foundations for the program. According to Mr. Kohl, the US is engaged in an "armed conflict" with al-Qaeda and its affiliates. He also asserted that "individuals who are part of such an armed group are belligerents and, therefore, lawful targets under international law." Check out this Washington Post editorial for more on Mr. Kohl's perspective on the use of unmanned drones.
Article Entry
11 May 2009
Comments:0
Added by USGIF Category: Daily Intelligence Brief
Welcome once again to our "Monday Morning News Kick Off" post on got geoint? As many of our readers know, the point of this post is to "jump start" your work week with all the actionable news you need. Plus, with the multitude of weekend politics shows, there's always something crazy to report. For example, former Vice President Cheney re-merged — seems he comes out of hiding every other week to do the talk show circuit — and continued to have strong words for the Obama administration on the interrogation issue. Grab your coffee, dust the cobwebs off your brain and scroll down. Happy Monday!